You are your greatest enemy and also your greatest ally. When you choose to focus on nourishing the latter, that's when everything will expand into all that you desire.

COME INTO COHERENCE WITH YOUR MIND, BODY, & SOUL

Click HERE to learn more about Coherence Retreats and our core values. 
MIND
Our retreats provide an ideal setting for you to connect with your intuition. Through meditation, nature, mindfulness, reflection, community, and creative expression, we create an environment for you to deepen your self-awareness, trust your inner guidance, and make more aligned choices in your life.
BODY
Our retreats offer the perfect opportunity to reconnect with your body through movement. Whether it's hiking amidst breathtaking landscapes, flowing through rejuvenating yoga sessions, or letting loose with energizing dance, we'll have an option that aligns best for you!
SOUL
Our retreats serve as sacred spaces that gently guide us back to the depths of our souls. In this sacred space, we rediscover our passions, dreams, and the innate wisdom that lives within us! You can also expect to connect with others at a deep soul level and meet your soul tribe <3 
WHAT TO EXPECT
Coherence retreats is where transformational retreats meet adventure travel. 
Our retreats are like no other. They are a unique blend of transformative workshops, healing modalities, and exciting adventures into Mother Nature's playground.
It is a safe space for you to connect with other like-minded humans and meet your soul tribe! 
Each host brings their own special magic and frequency to the retreat as well! 
Our itinerary is still currently in the making and will be sent to the attendees directly! 
What to expect? Anything from sound baths, to plant medicine ceremonies, transformative workshops, photoshoots, singing, painting, astrology readings, reiki, cacao ceremonies, meditation, tarot card readings, hiking, and other outdoor activities (rock climbing, surfing, skiing, etc.), new friends, and a whole lotta laughs.
WHAT'S INCLUDED
Transportation from San José Airport (SJO) to retreat property

Accommodation at an EPIC luxury property

All nourishing meals (vegan + GF) prepped by a private chef

In-person transformative workshops

Plant Medicine Ceremony

Cacao Ceremony

Guided breathwork session

In-person guided meditations

Release ritual 

Ecstatic Dance

Beach visits

Yoga sessions

Swimming in waterfalls 

Time to get to know your new soul tribe

Goodie bags from our sponsors

Deepening your connection with nature and your Highest Self

Memorable weekend for life!
Please note that the itinerary is still being adjusted and some things are subject to change! 
Flights to Costa Rica are not included. The shuttle from the San José Airport (SJO) to the property will be included as well as transportation within the retreat. **Valid passport is required to join this retreat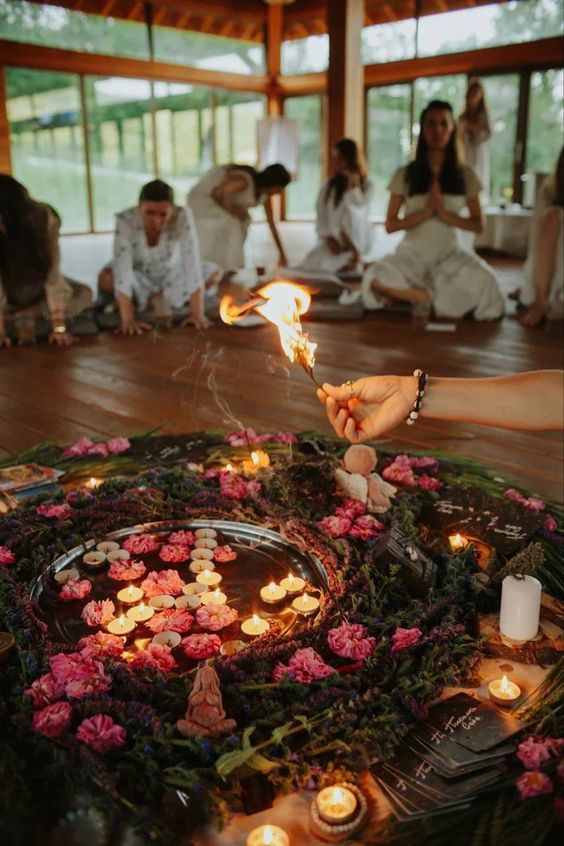 WHO IS THIS RETREAT FOR?
This retreat is for the women & men who....
Are ages 25-39
Entrepreneurs, business owners, trailblazers, change makers, side hustlers, and self-starters
Are seeking clarity in their business 
Not afraid to invest in themselves and their future
Are ready for deep transformation
Desires to dive deeper into their spiritual and self-development practices
Wish to expand their business to the next level
Feels like they are on the edge of a breakthrough, but feels stuck
Are ready to fully commit to themselves
Are seeking guidance, to be seen, held, and supported
Are calling in soul tribe, and lifelong connections
Authentic and acts with integrity
Owns a passport and loves to travel and explore
Are empowered in their unapologetic self-expression
Good vibes, fun, and open-minded

Dreamers, visionaries, doing BIG things and have BIG dreams 

Desires to become the most

 

empowered, fierce, bold, and aligned version of themselves!
MEET YOUR HOSTS
Kim Roach - @itskimroach
Founder, Coherence Retreats. Certified Life & Soul Purpose Coach (ICF). Sound Healer. Meditation Guide. Breathwork Facilitator. Psychonaut. EFT Practitioner. Certified Hypnotherapist. NLP Practitioner. CEO and Founder. World Citizen. Multidimensional BEing.
Regina O Silva - @reginaosilva

Regina O Silva is a psychic/medium, medicine woman, and business mentor who works with spiritual entrepreneurs all across the globe to help them call in their next level leadership, wealth, and impact on their way to scaling soul led, multiple 6 figure businesses. She focuses on helping visionary leaders strengthen their spiritual connection, solidify a powerful business strategy, and prosper in community. In addition, she has been working with the Yawanawa Indigenous community in the Brazilian, Amazon for the last year, co-hosting plant medicine retreats in the forest. She is super excited to be co-hosting a retreat in Costa Rica, a country where she has spent a lot of time and has been pivotal for her entrepreneurial journey.
Kim and Regina have joined forces to host an unprecedented entrepreneurial retreat designed to awaken the boundless potential within each participant. Both coaches integrate spiritual wisdom with modern entrepreneurial skills, creating a unique and powerful modality that resonates on multiple levels. Kim and Regina both specialize in utilizing plant medicine and spiritual modalities to delve deep into the subconscious, liberating untapped reservoirs of creativity and drive. With a rare mastery in harmonizing the masculine and feminine energies, they guide entrepreneurs in manifesting their dream reality and creating an alchemy of massive wealth in their businesses. Through a carefully curated series of workshops, guided meditations, and sacred ceremonies, attendees are offered an unparalleled opportunity to align their soul's purpose with financial abundance, all while being immersed in a nourishing and supportive community.
Welcome to Paradise...
Escape to a hidden oasis nestled in the heart of Costa Rica's enchanting jungle of Uvita, where lush foliage, cascading waterfalls, and harmonious wildlife create a tapestry of serenity and transformation.
Our retreat center is a haven designed for those seeking refuge from the chaos of everyday life. Surrounded by the majestic embrace of nature, it offers an idyllic sanctuary where peace, rejuvenation, and self-discovery flourish.
Here, you'll be stunned by incredible views, an amazing atmosphere, a pool including a hot tub overlooking the jungle, delicious food all fresh from the garden, cozy bedrooms, and much more!
*scroll through to the right to see more photos!*
ROOMS & PRICES 
A non-refundable $700 deposit is required to secure your spot! This goes towards the overall payment. 
Shared room single bed

 

$3000-$3200
Shared room queen or king bed

 

$3100/$3300
Solo room

 

$3500
Payment plans are available! Scroll down to learn more.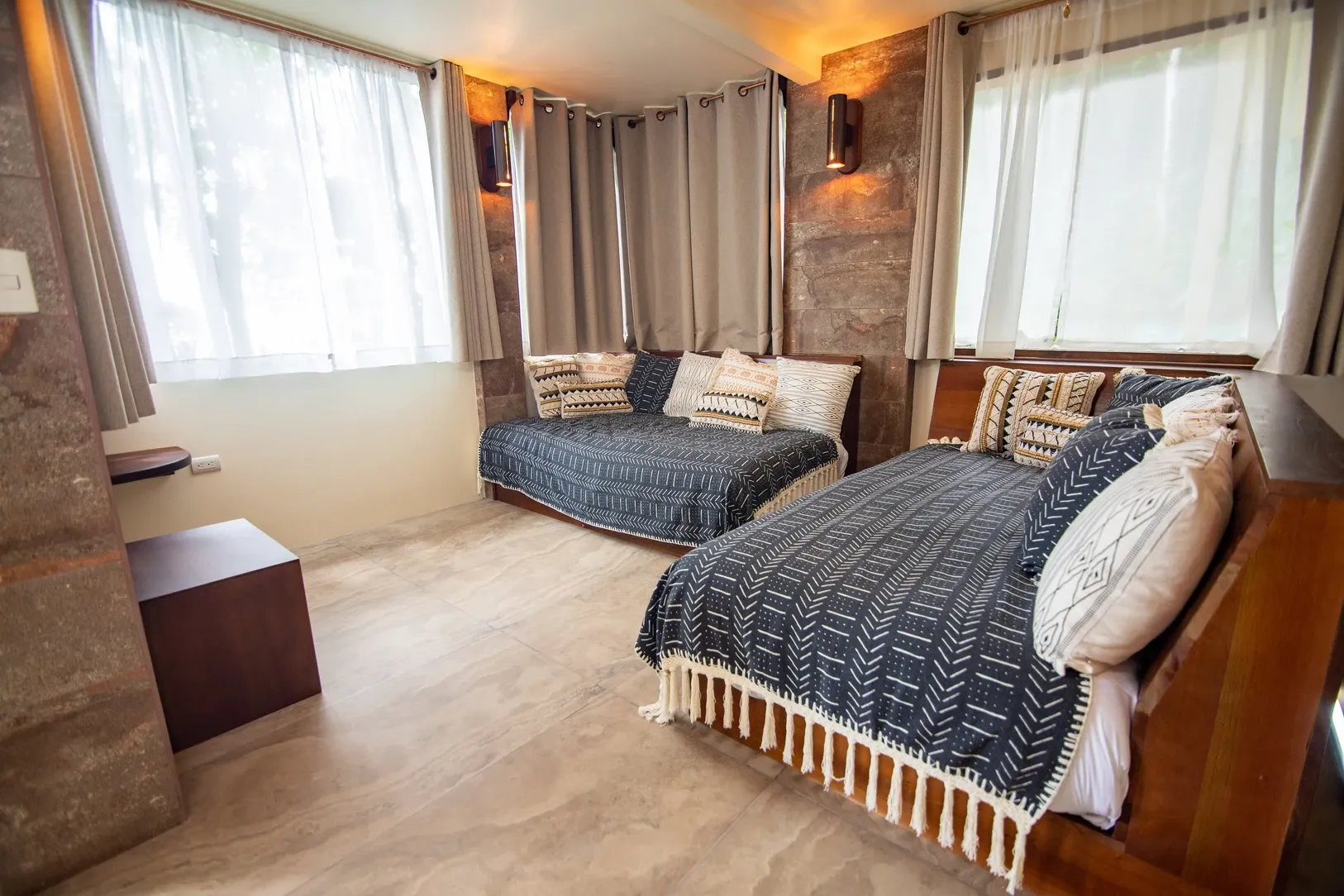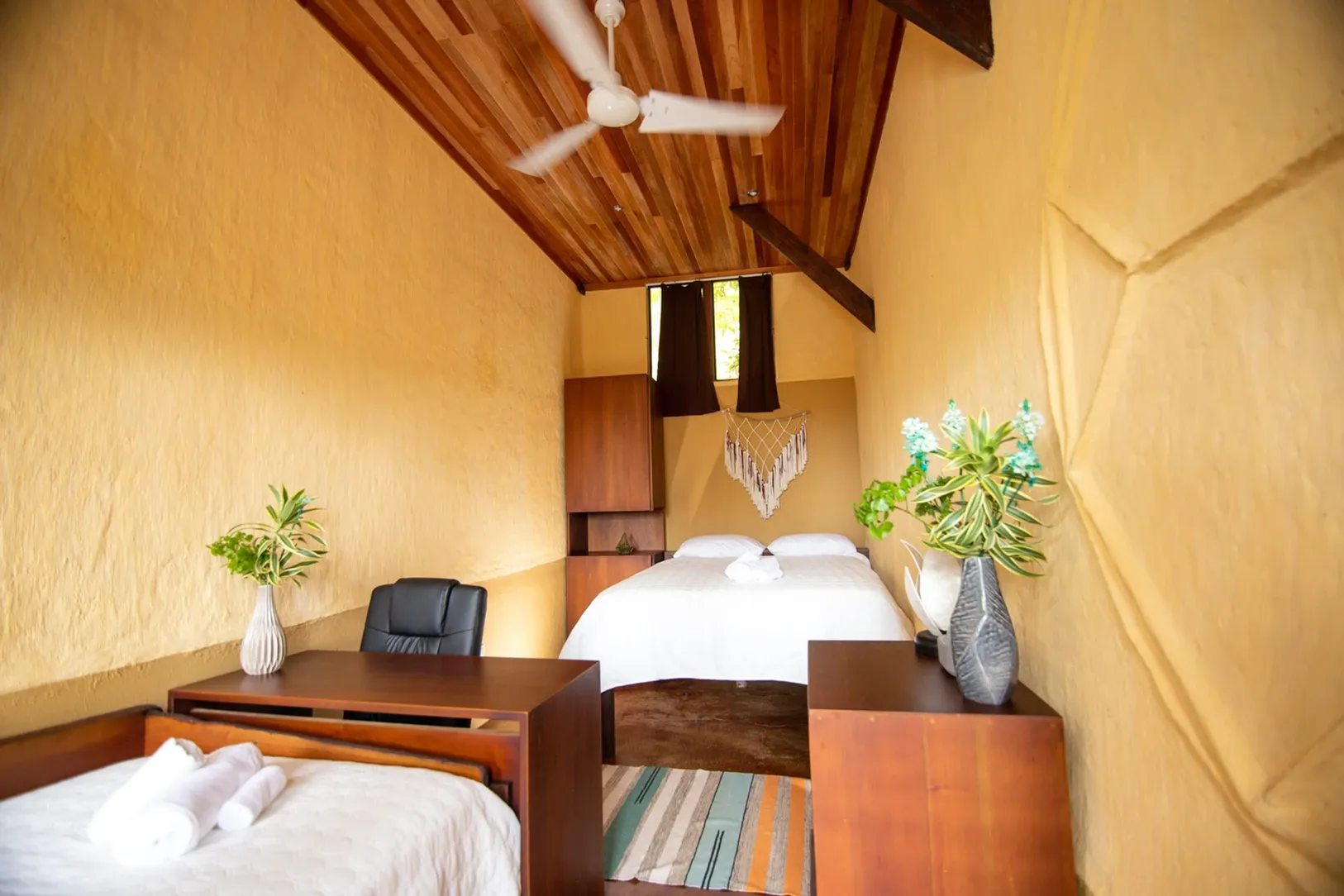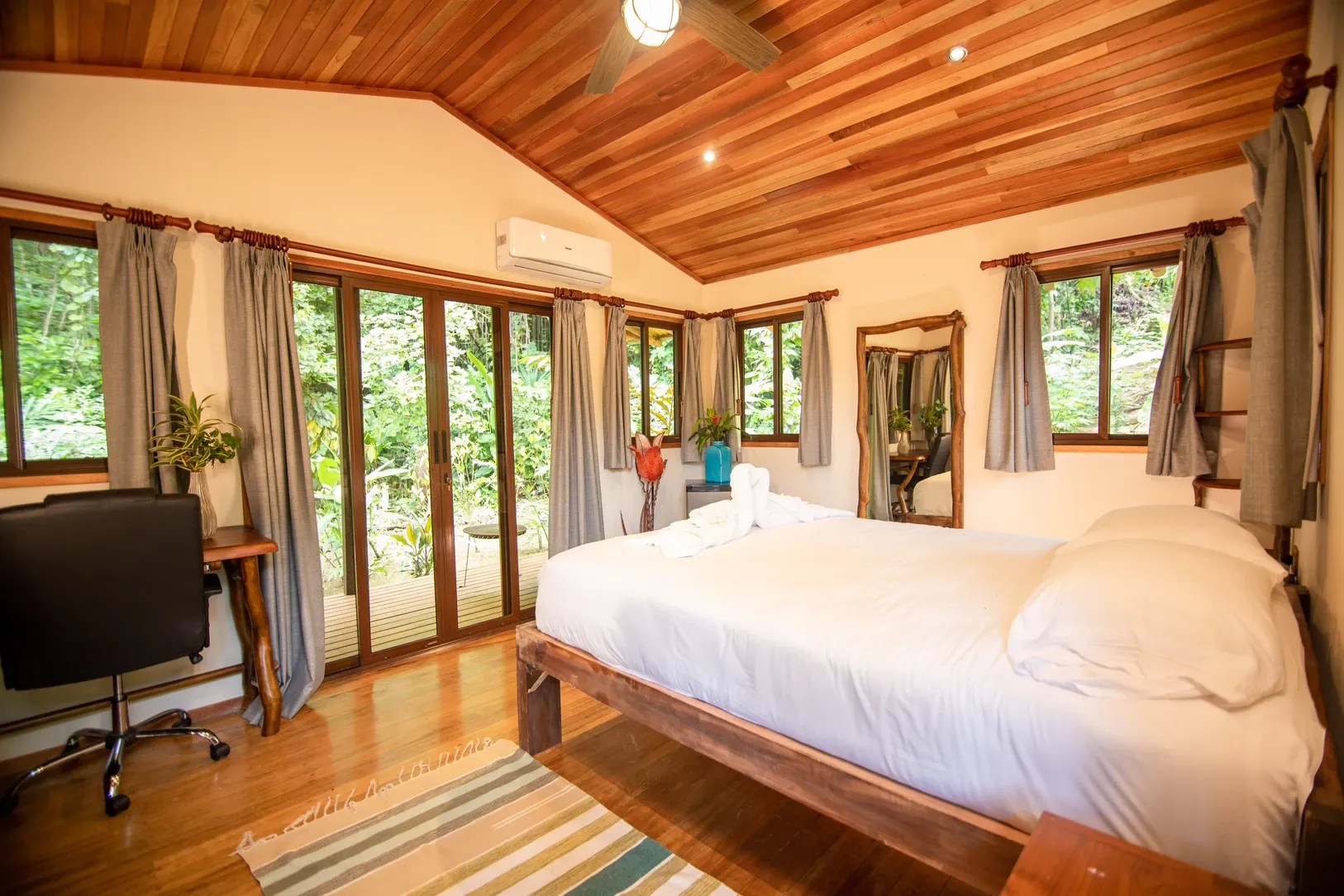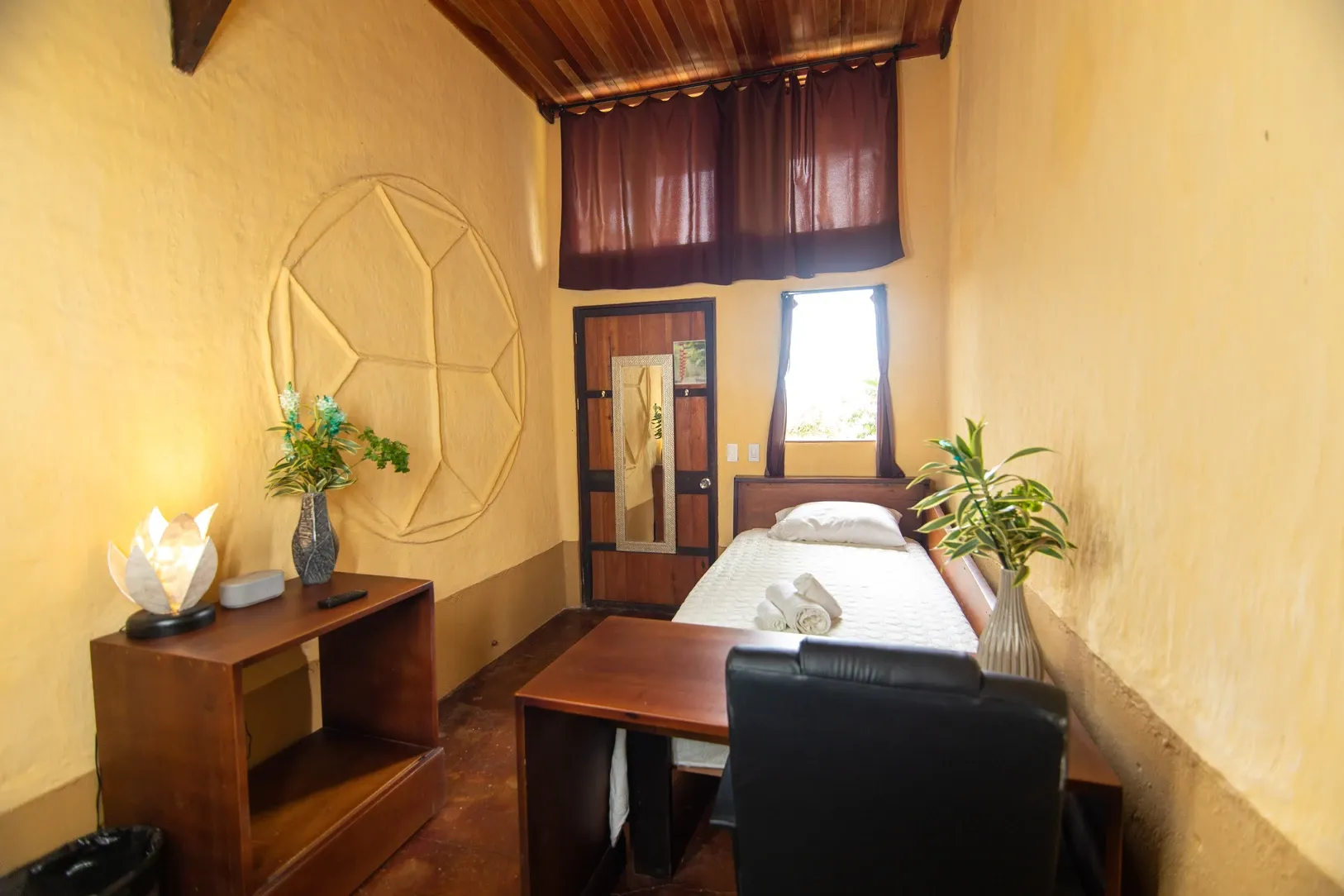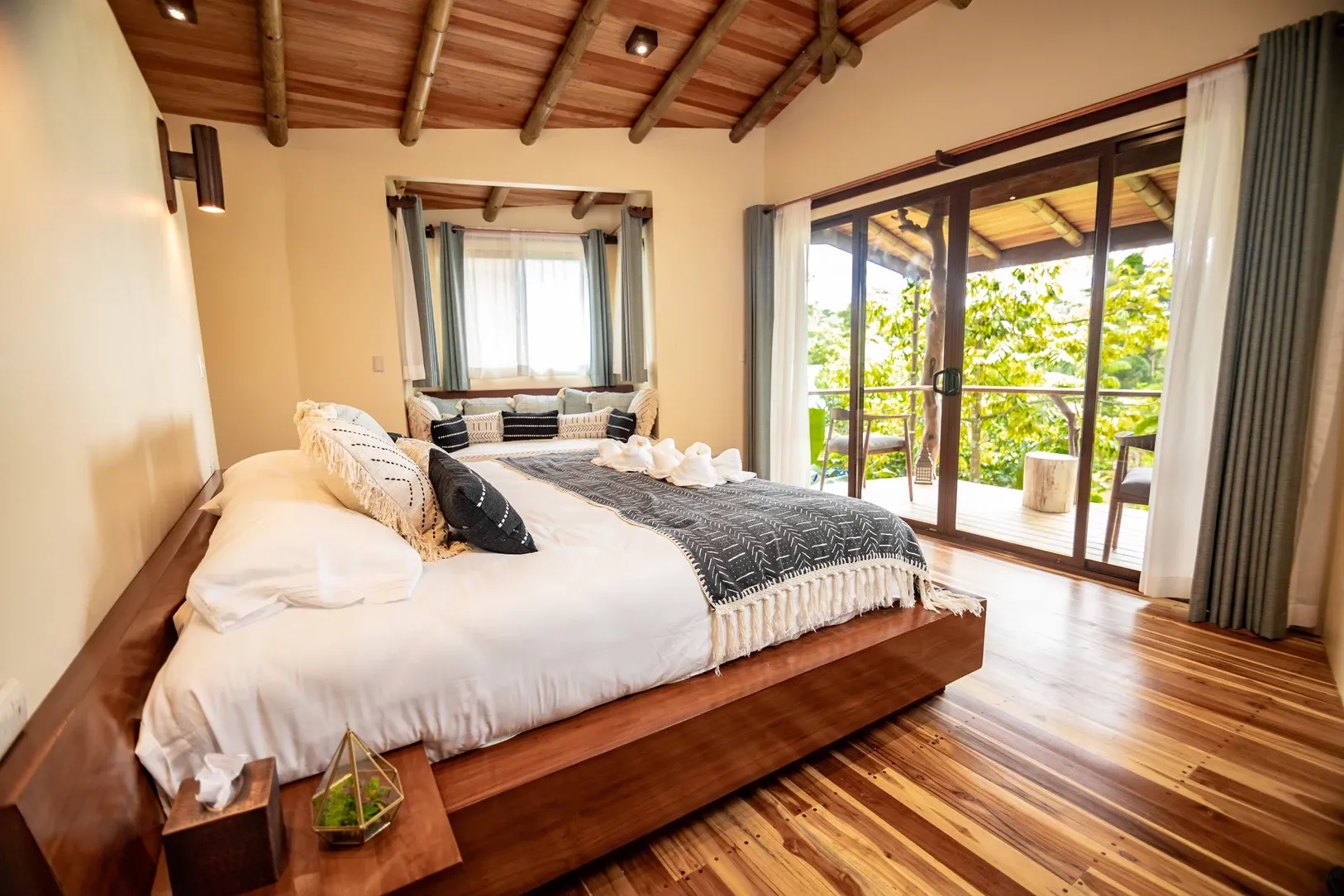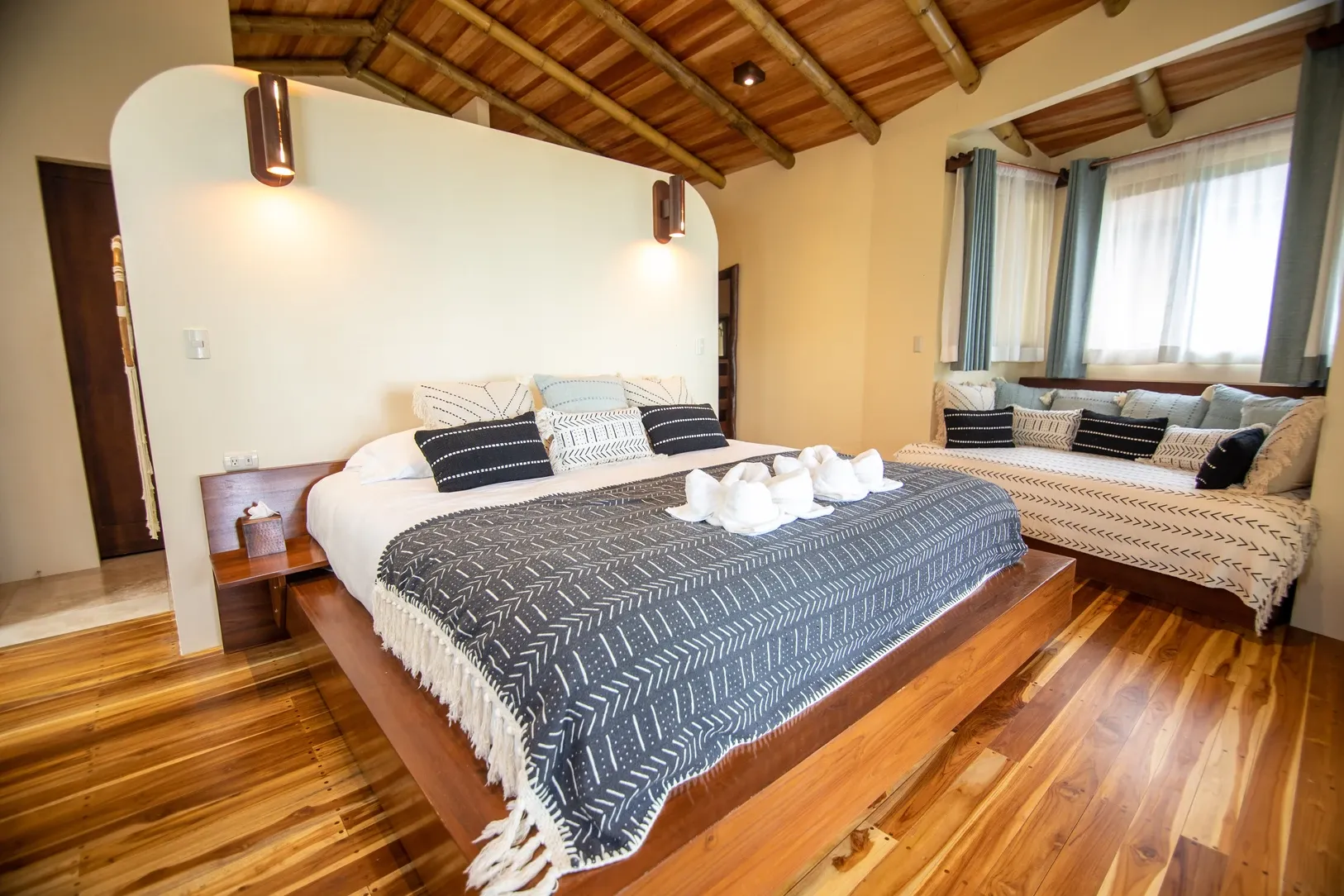 FAQ
Check out our frequently asked questions below!
How many people will be attending?
I'm a bit nervous about coming alone...
How do I get to Costa Rica?
What is the cancellation policy?
What time does the retreat start/end?